Software, Documentation and Website Support
Software developers include Tom N1MM, Steve N2IC, John K3CT, Rick N2AMG, Al AB2ZY and Nick NA3M
Documentation support is currently provided by Rich VE3KI and Larry K8UT. They work with the developers – who often make edits to the website themselves – to keep the documentation up-to-date
User Defined Contests (UDC) are maintained by Les G4OGB
Call History files are controlled by Claude VE2FK
Website is hosted by QTH.COM and maintained by Larry, K8UT
Thanks guys for the work done.
The N1MM Logger+ team is a cooperative development venture. If you have programming or other skills we'd be interested in your help. To help develop, you'll need your own copy of Visual Studio Community 2020 (or later). Contact N1MM to discuss working on this project. Source code is maintained in Microsoft's Azure (formerly TFS – Team Foundation Server).
Tom, N1MM
So who is Tom, N1MM, and why is he writing a free contest logging program?
That's me in my office at CIGNA. I was at CIGNA for 28 years before retiring in 2009.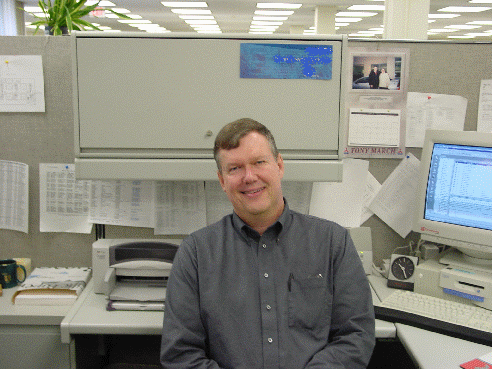 My former real job was as a computer system architect. I worked with application programming teams to help them design applications that would perform reliably, scale and fit into the infrastructure at our company.
I have been employed designing and coding computer systems since I graduated from MIT in 1971. I've been an application programmer, a VM systems programmer, an artificial intelligence system designer and many other jobs within the computer field.
As a ham for over 60 years, my main interest has always been contesting. I don't remember my first contest, but it was probably the Tennessee QSO party. I do remember what a thrill it was the first time I worked over one contact a minute!
In 2000, I got frustrated with the computer logging programs that I was using, because they were buggy and too hard to use. I figured that if I wrote my own, then any bugs that I wanted fixed, I could fix myself!
So why is this program free? It didn't really seem like I could make a lot of money selling it, so why irritate people by asking them for money? If I did that, then there would be a lot of expectations as to how fast I fix problems, and what features I add. I still get that, but I can always say: "Hey, it's free!" I don't do that often, but it's nice to know that I can. It keeps the work from becoming a burden.
73,
Tom – N1MM
Other Developers
There are many people helping out Tom with N1MM logger. Some of them were at the Dayton Hamvention in May 2009 and below a picture.
Giving names is always a problem as you always forget someone but I still want to mention two of them. Missing were Rick, N2AMG and John, K3CT who could not make it this year to Dayton.
If you are wondering if a freeware logging program can be as good as one you pay for, remember this — this team has more active developers with more relevant years of experience on its development team than any other logging program team — contest or otherwise.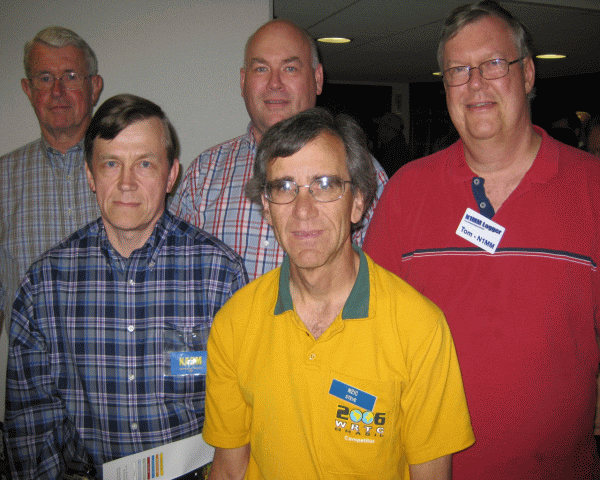 From left to right in front: Nick NA3M and Steve N2IC. At the back Pete N4ZR, Thomas PA1M and Tom N1MM.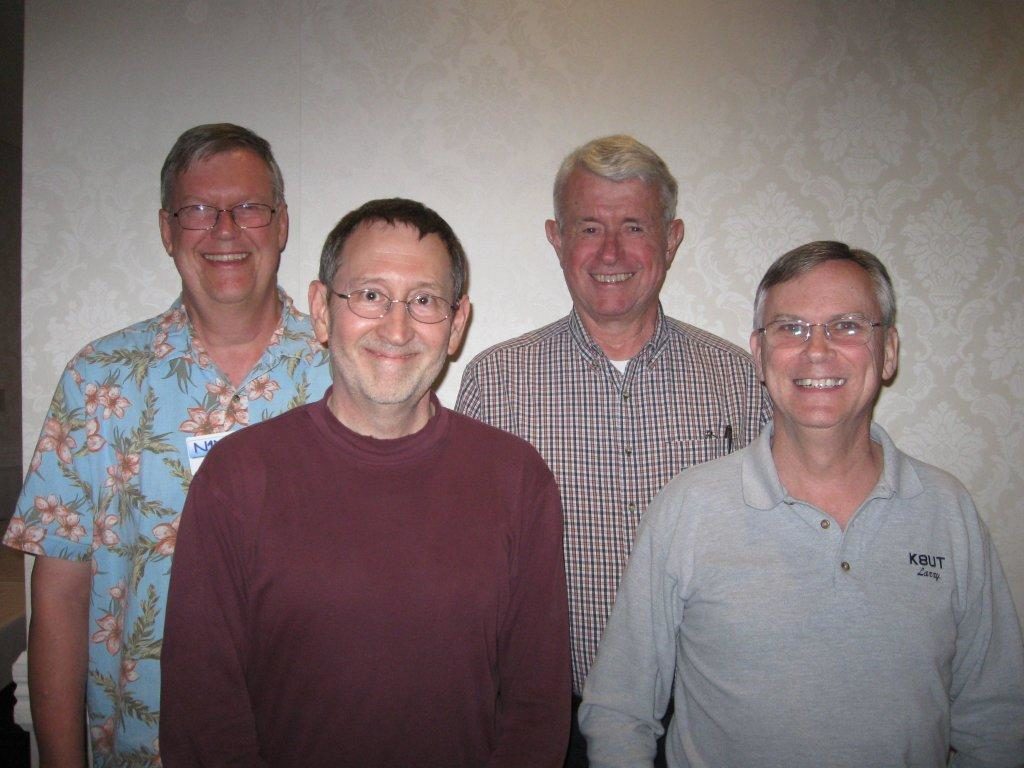 At Dayton Contest University 2011
From left to right: Tom N1MM, John K3CT, Pete N4ZR, Larry K8UT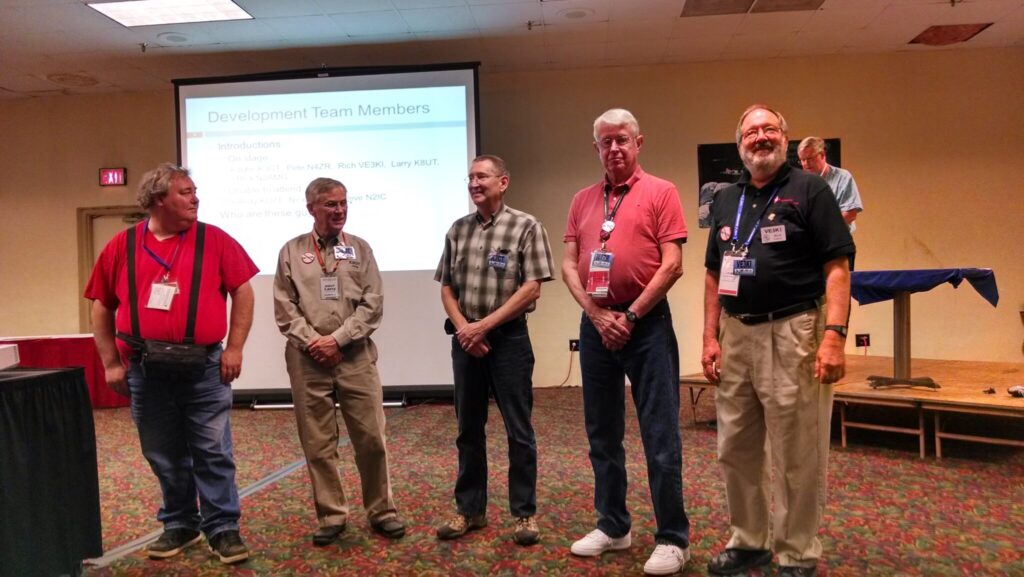 At Dayton Contest Forum 2014
From left to right: Rick N2AMG, Larry K8UT, John K3CT, Pete N4ZR, Rich VE3KI, Tom N1MM (in the background)
N1MM Logger Logo Artist
Thanks to Julio, LU5MT, for his beautiful and professional artwork that tops the N1MM website and has been incorporated into the desktop software and program icons.